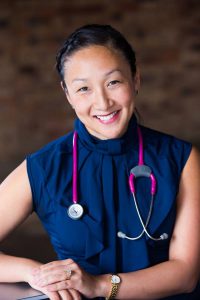 I am a mum to two delightful, but at times challenging little people, a paediatrician and a passionate home cook.
My little ones are the centre of my universe and I juggle being the best mum I can be to them, with my busy private paediatric practice ("Paeds in a Pod" North Lakes and Greenslopes in Brisbane, Queensland, Australia) and public appointment of Lead Community & Developmental Paediatrician at Ipswich Hospital.  Through my work, I came to realise that a lot of parents find it hard to find reliable and practical sources of information about their children's health and development.  With help from my IT guru husband Troy to set up the website (and a gentle push to get started), Dr Megs – Paeds & Feeds was borne!
This blog is all about what I am passionate about in life and trying to have a little fun in the process!
For the foodies out there, I'm going to share some recipes with you – both traditional Malaysian Chinese meals taught to me by my beloved mum, as well as ones I use when I have a child on each leg and about 20 min to get dinner on the table,
AND for parents and carers, hopefully some EASY-to-READ, EVIDENCE BASED information on kids' health topics you might find useful from a real "Dr Mum."
Please send me messages and interact with the website/Facebook page – it will keep me motivated and let me know that you are still reading my stuff so that I feel all the extra effort to keep writing is worthwhile!!!
I hope you enjoy my blog as much as I hope to enjoy sharing with you.
xx (Dr) Megs
Comments (please post to Facebook too!)